Create User #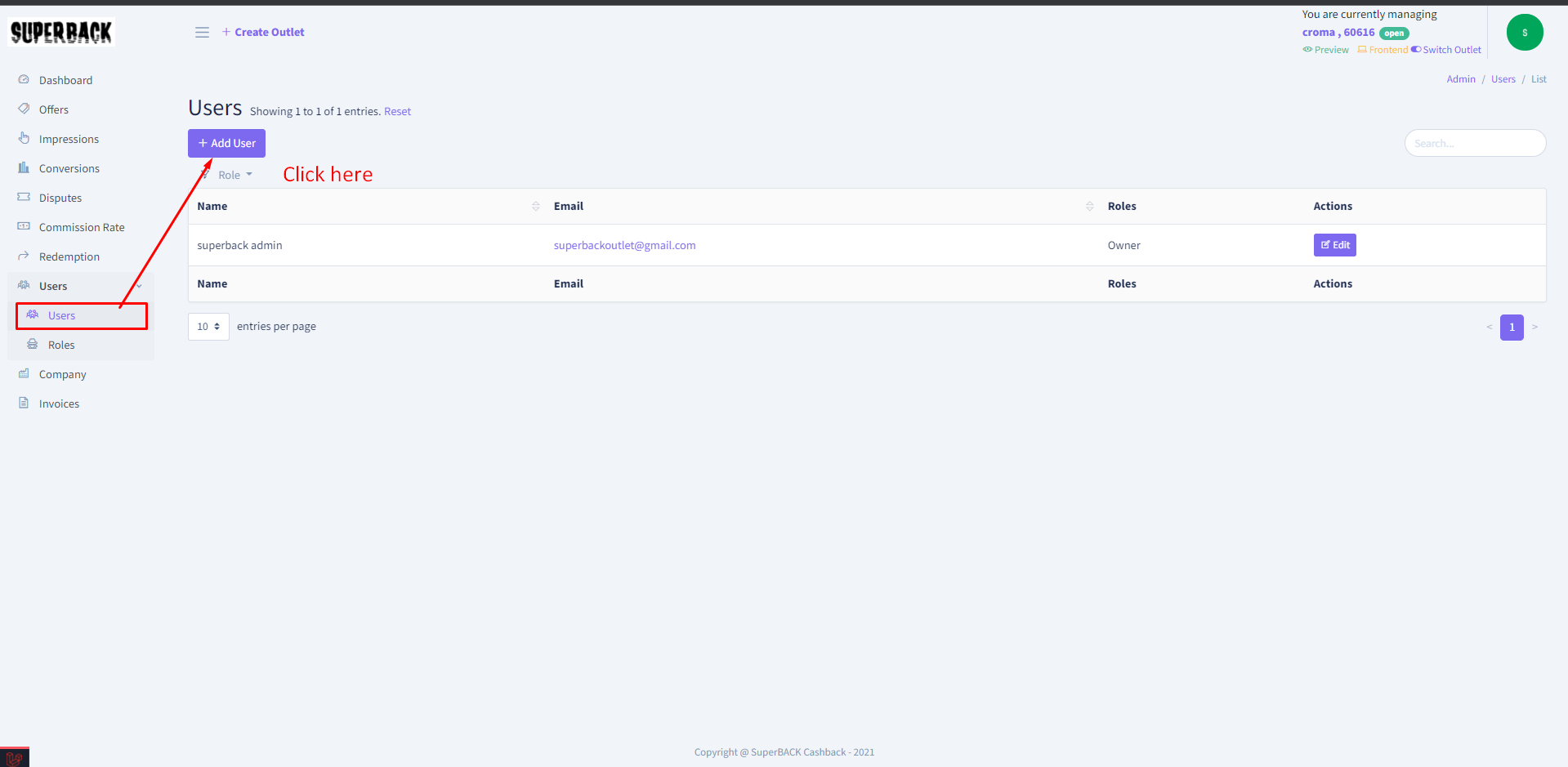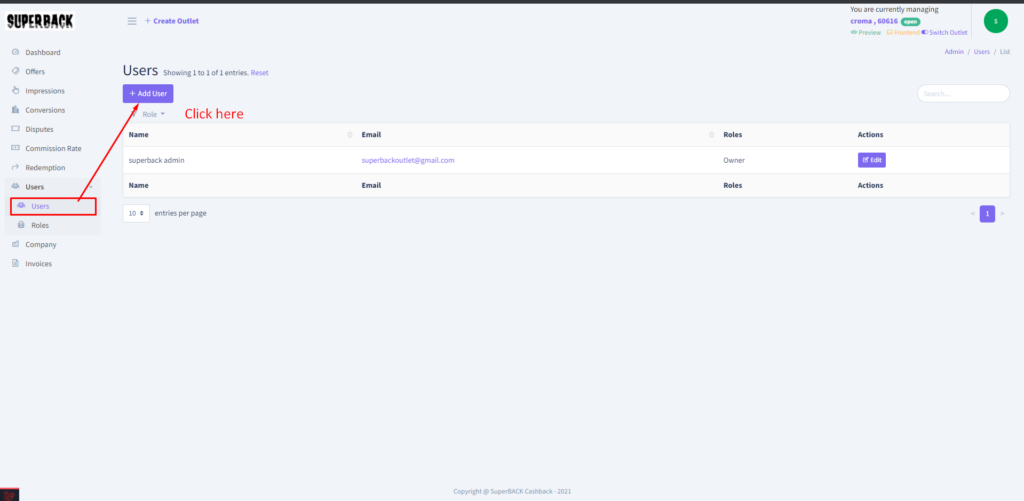 Firstly login into the Outlet panel.
Click on the user from the sidebar menu.
Now click on the add user button.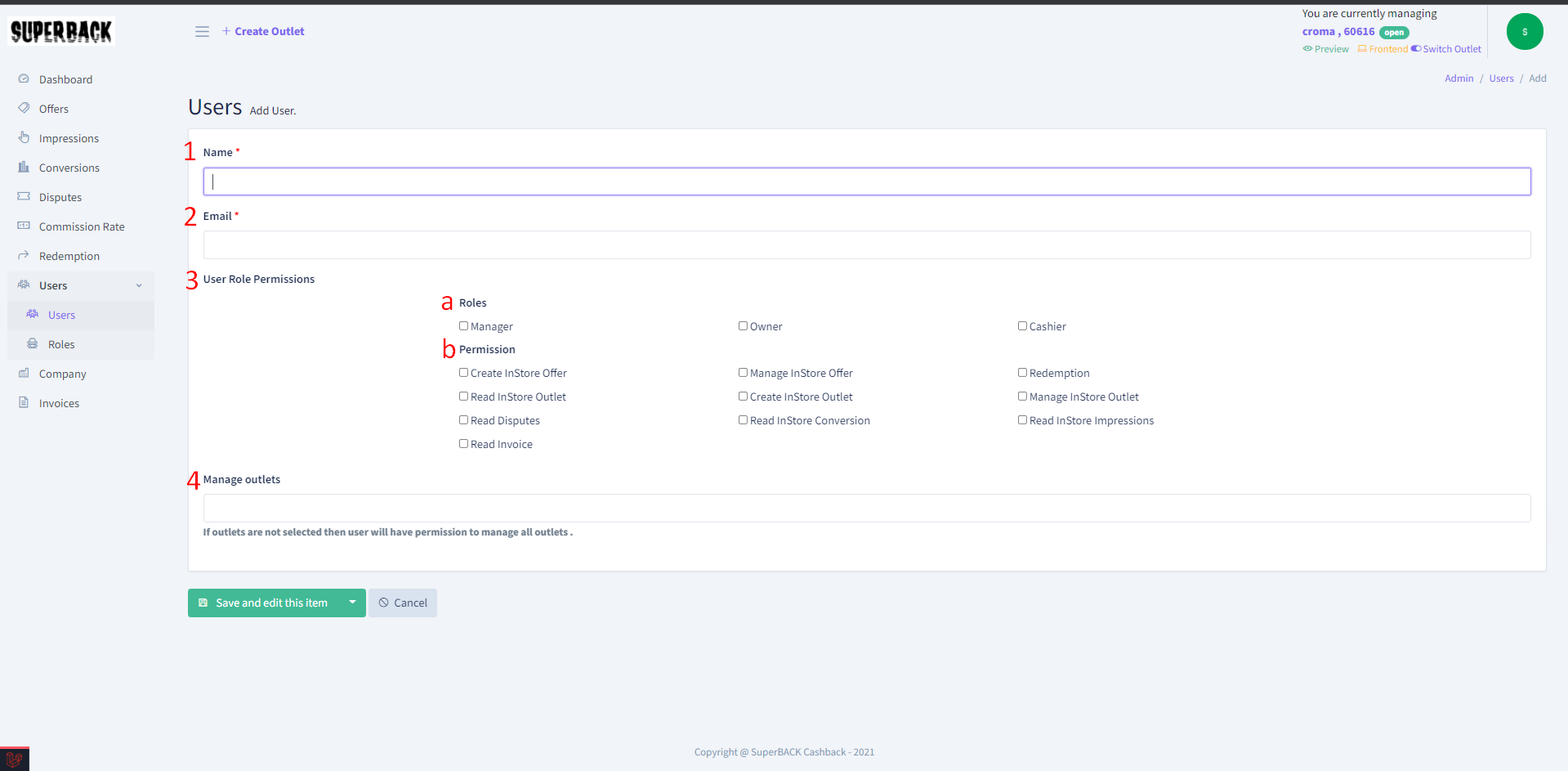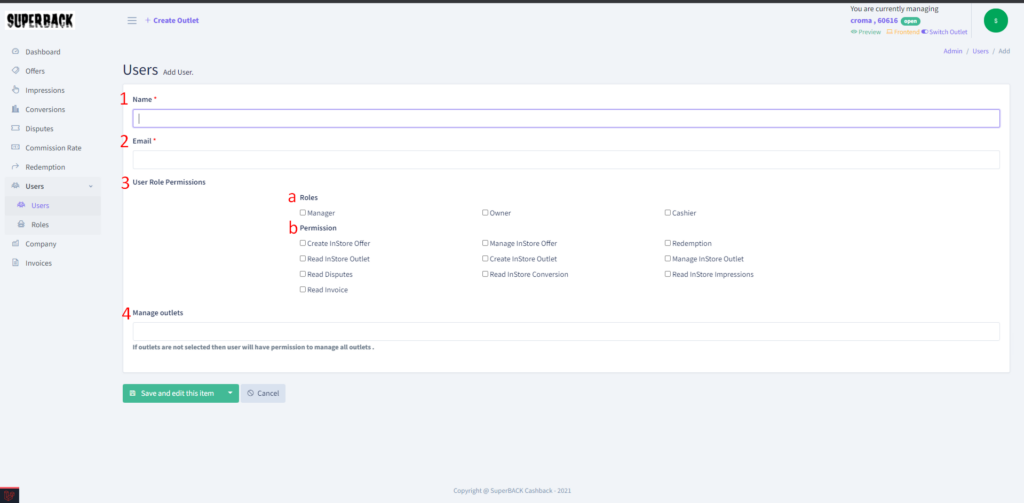 Enter the name of the user.
enter the valid email id of the user.
User role and permission

Choose the role of the user by checking out the checkbox.
Give the permission as per the choice

Select the outlet to which you granted permission from the dropdown list.
Note:- Now one mail is received on your account (which you enter at the user creation time). Go through that mail and login into the outlet panel.