Offer creation #
Visit the seller panel https://superbacklet.enactweb.com/
Click on change the outlet label and select one outlet under which you want to add the offer.
Click on the offer i.e side-bar menu.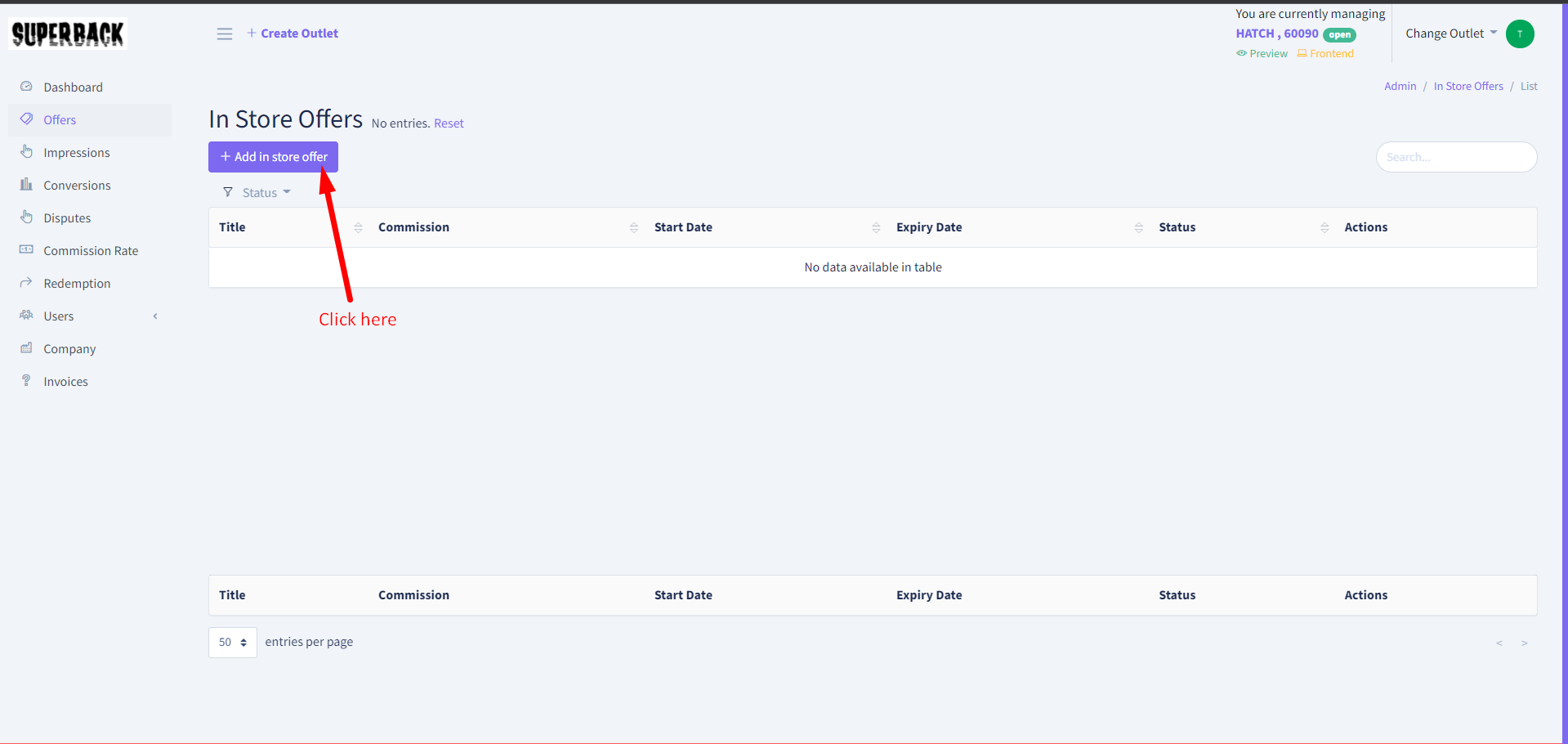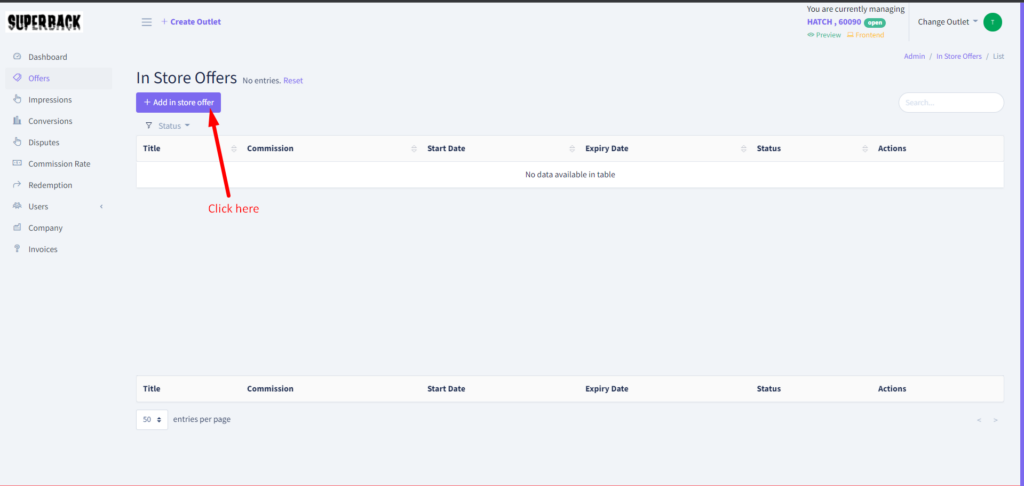 By clicking on add in-store offer button one form will appear.
fill-up the form properly and click on submit button then the offer is created in draft mode.
Note:- As you have changed the status of the outlet similarly you can also change the offer status too.
Now Retailer can send the outlet to review and the admin can examine that outlet and change its status.
you can go to the outlet preview mode and click on the "send to review" button.
After that admin will get the notification of that Offer approval request and examine it and change its status.
When the status is published from the admin side, it will appear in the front end.