Affiliate marketing is a performance-based marketing strategy where businesses reward their affiliates for every visitor or customer they bring to their business. It is a popular way for cashback businesses to generate leads and sales, allowing them to tap into the networks of established affiliates.
If you're looking to start an affiliate program for a European cashback business, affiliate marketing is one of the best ways to monetize your platform. By partnering with affiliate networks, you can earn commissions on the purchases your users make through your platform.

If you are looking for India-based affiliate networks and programs to integrate with your cashback system, Click Here.
In this blog, we will take a look at the most popular affiliate networks for European cashback businesses, the features and benefits they offer, available payment options, the pros and cons of each network, and our thoughts and recommendations.
2Performant is an established affiliate marketing network that connects online marketing specialists with online stores and brands. Founded in 2008, this network operates on a cost-per-sale model, ensuring that affiliates receive commissions for successful conversions. It has over 150 advertisers and 24,000 publishers across the region.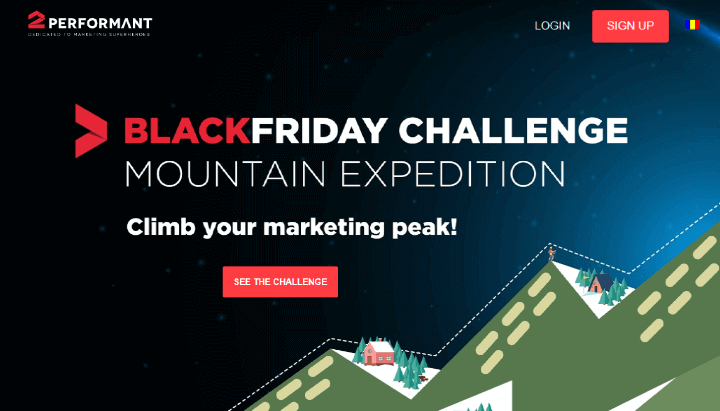 Create a publisher account with 2performant: #
⇒ Click here to sign up with the 2performant.
Quick View: #
Services: Influence marketing, brands leads, and sales, PPC marketing.
Payment Method: PayPal, Bank Wire Transfer
Minimum Payout: €25
Profitshare, founded in 2017, is a leading affiliate network that specializes in Central and Eastern Europe. With over 24,000 publishers and more than 150 advertisers, Profitshare has facilitated sales of over 100 million euros through its affiliate network.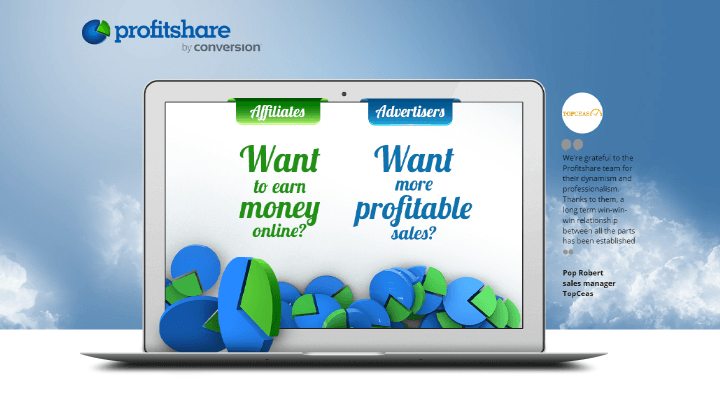 Create an account with Profitshare: #
⇒ Click here to sign up with the Profitshare.
Quick View: #
Niche: E-commerce products.
Adtraction was established in 2007 in Stockholm, Sweden. It is becoming the most reliable affiliate network on the market.
Adtraction is an affiliate network with reporting features that enable affiliates to be paid for sending shoppers to a brand who then convert.
With Adtraction, the affiliates (channel marketers, influencers, publishers) use their channels to promote advertisers with links to the advertisers' products, and advertisers are matched with affiliates willing to promote links to brands.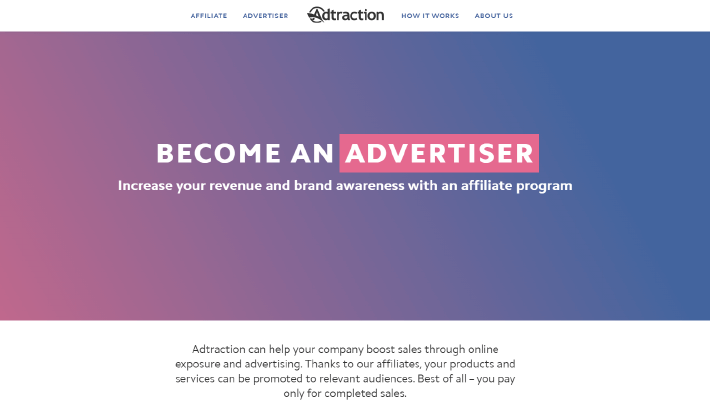 Create a publisher account with Adtraction: #
⇒ Click here to sign up with the Adtraction.
Quick View: #
Niche/products: E-commerce, Insurance, Technology, sports, banking, finance, etc.
Payment Method: Bank Wire Transfer
Minimum Payout: £10
Commission Type: CPA, CPS, CPL.
Daisycon, a part of the Linehub group, is a performance-based marketing network that offers various services for advertisers and publishers looking to achieve their online marketing goals.
They work with a vast network of publishers across Europe to maximize income through media channels such as websites, mailing lists, social media, and apps. Daisycon has a strong presence in multiple countries and provides innovative tools for optimizing campaigns.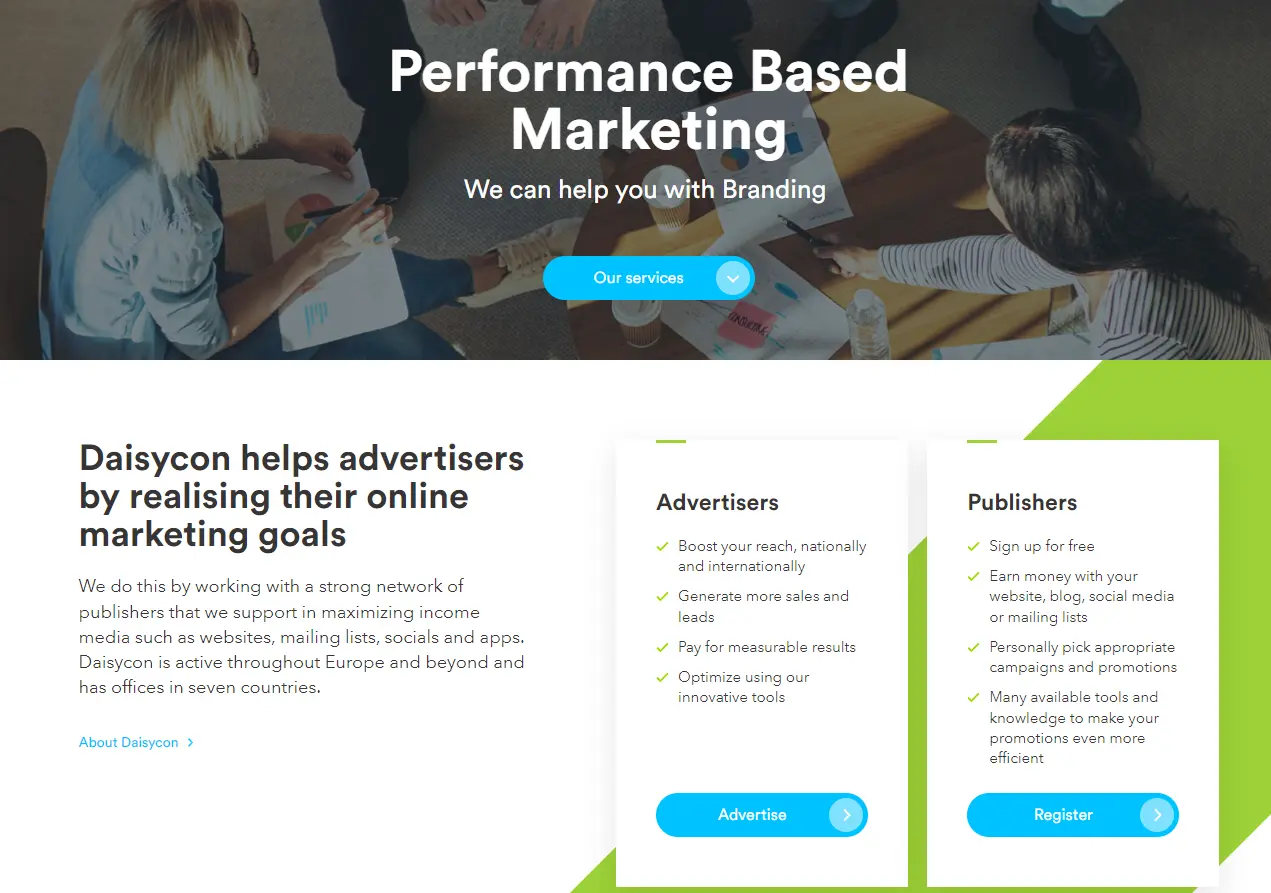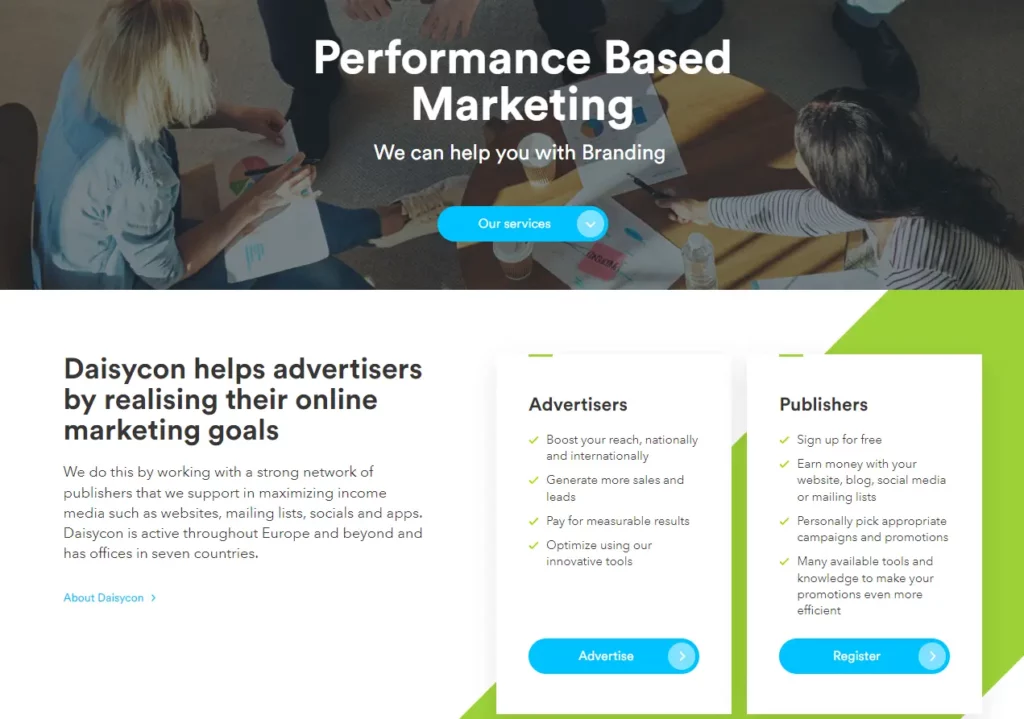 Create a publisher account with Daisycon #
=> Click here to join Daisycon.
Partnerize is a leader in partnership automation, offering scalability, performance-based payment structures, and a solution to combat rising media costs. Headquartered in New York City, Partnerize operates globally and caters to various industries, including travel, finance, and retail. Their platform focuses on eliminating manual workflows, providing robust data insights, and maximizing profitable growth for affiliated businesses.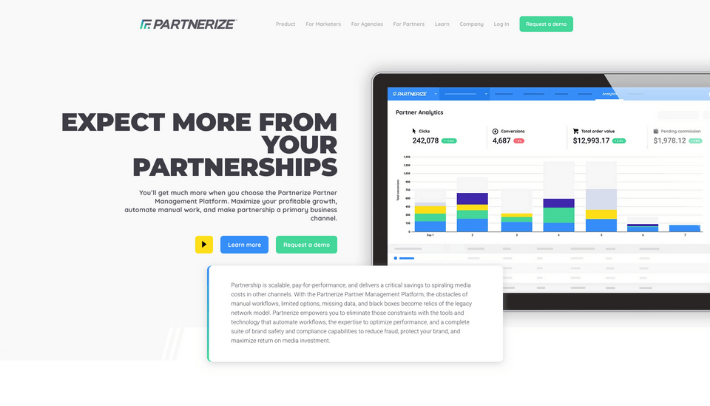 Create a publisher account with partnerize #
=> Click here to join Partnerize
Quick View: #
Services: automation, maximize performance, profitable growth
Industry working: travel, finance, retail.
Lomadee was founded in 2009 and is leading affiliate network in brazil. The stats says that Lomadee has registered 400k affiliates on their platform.
Accesstrade largest CPA affiliate marketing network in Japan & Southeastern Asia founded in 1999. It is now operated by Interspace Co,.Ltd. since 2001.
Accesstrade is working with over 8500 merchants and 550,000 publishers. Accesstrade supports over 130,000 websites across Southeast Asia, running more than 350 affiliate programs in the region.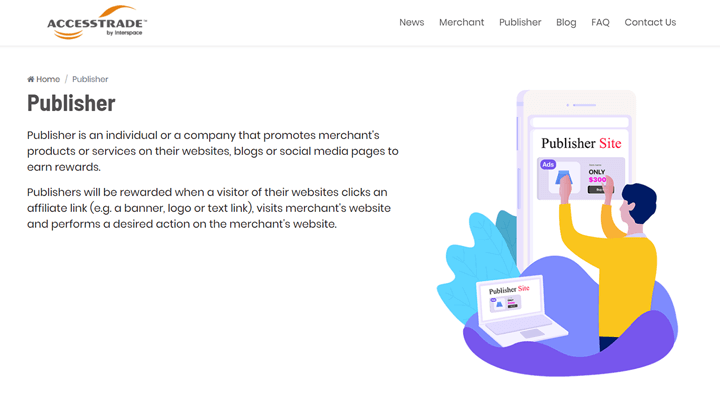 Create a publisher account with Accesstrade affiliate network: #
⇒ Click here to sign up with the Accesstrade affiliate.
Quick View: #
Niche Products: e-commerce, retail, banking, and finance.
Payment Method: Wire transfer.
Minimum Payout: USD 50
Conclusion #
In conclusion, promoting affiliate marketing networks on a European cashback business platform is crucial for monetizing it efficiently. By partnering with the affiliate networks listed above, you'll find the best opportunity to access a large variety of services and products to offer to your users.
These networks provide an easy-to-use platform and are cost-efficient for both users and businesses. Each network targets specific markets and products to facilitate the best possible outcome. Choose the right one to combine with your cashback platform, and it will be a great benefit for your business.