Cashback businesses have become increasingly popular in recent years, and for good reason. Consumers love to save money, and cashback websites and apps provide an easy way for them to do just that.
If you're based in Europe and looking to start a cashback business, one of the best ways to monetize your platform is through affiliate marketing. By partnering with affiliate networks, you can earn commissions on the purchases your users make through your platform.

If you are looking for India-based affiliate networks and programs to integrate with your cashback system, Click Here.
In this blog post, we'll be discussing the most popular affiliate networks for Europe-based cashback businesses.
2Performant is an affiliate marketing network that connects online marketing specialists with online stores and brands based on a cost per sale model. It was founded in 2008.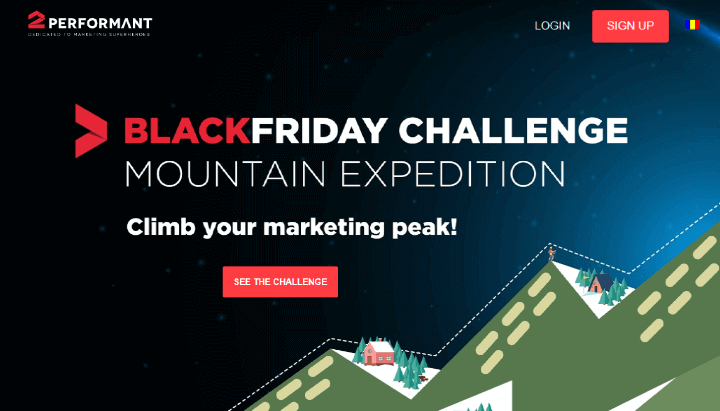 Create a publisher account with 2performant: #
⇒ Click here to sign up with the 2performant.
Quick View: #
Services: Influence marketing, brands leads, and sales, PPC marketing.
Payment Method: PayPal, Bank Wire Transfer
Minimum Payout: €25
Profitshare is the top leading affiliate network in Central and Eastern Europe and was founded in 2017.
It has made Sales of over 100 million euros generated by over 24.000 publishers that have been made possible for more than 150 advertisers through the Profitshare affiliate network.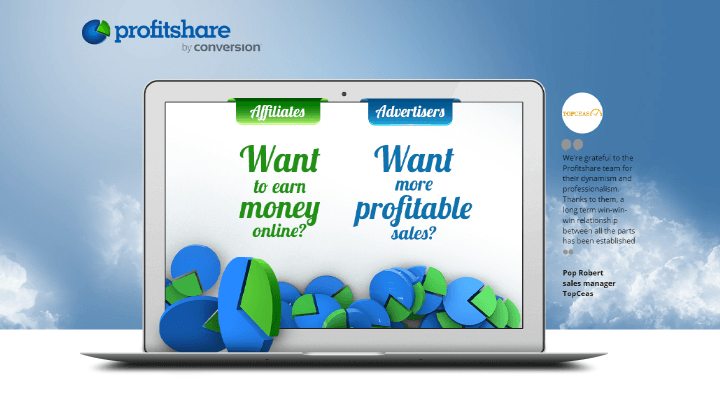 Create an account with Profitshare: #
⇒ Click here to sign up with the Profitshare.
Quick View: #
Niche: E-commerce products.
Adtraction was established in 2007 in Stockholm, Sweden. It is becoming the most reliable affiliate network on the market.
Adtraction is an affiliate network with reporting features that enable affiliates to be paid for sending shoppers to a brand who then convert.
With Adtraction, the affiliates (channel marketers, influencers, publishers) use their channels to promote advertisers with links to the advertisers' products, and advertisers are matched with affiliates willing to promote links to brands.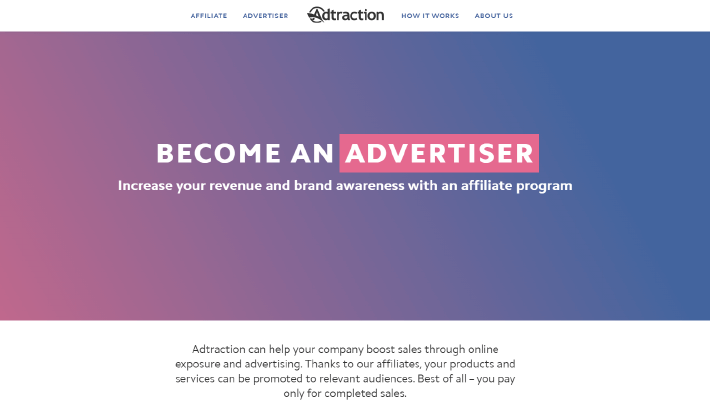 Create a publisher account with Adtraction: #
⇒ Click here to sign up with the Adtraction.
Quick View: #
Niche/products: E-commerce, Insurance, Technology, sports, banking, finance, etc.
Payment Method: Bank Wire Transfer
Minimum Payout: £10
Commission Type: CPA, CPS, CPL.
The premium affiliate marketing network targeted to the Swiss market offers you everything you need for a successful affiliate marketing strategy. Connects is not just another long-tailored affiliate marketing network, but has been designed for the Swiss market.
Connects is not an open affiliate marketing network, but a publisher
are explicitly only uploaded and accepted by the network.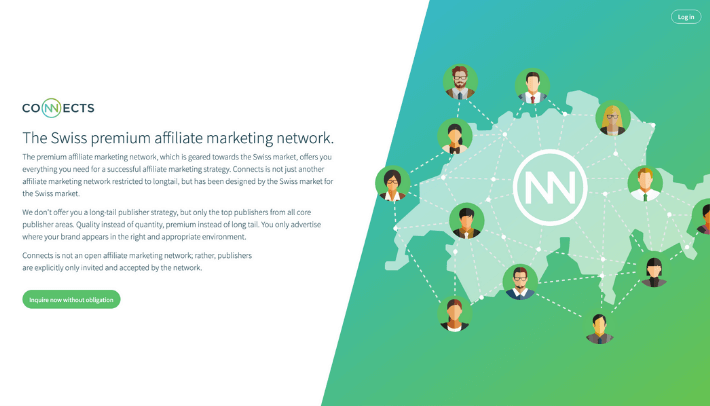 Create a publisher account with Connects #
=> Click here to join Connects.
Partnership is scalable, pay-for-performance, and can provide a valuable subsidy to spiraling media costs in other channels. But manual workflows, limited options, missing data, and black boxes impede growth. Partnerize is all about eliminating those impediments.
Partnerize is the leader in partnership automation. Headquartered in NYC, Partnerize retains offices in Australia, United Kingdom, Japan, San Francisco, Philadelphia and Wilkes-Barre.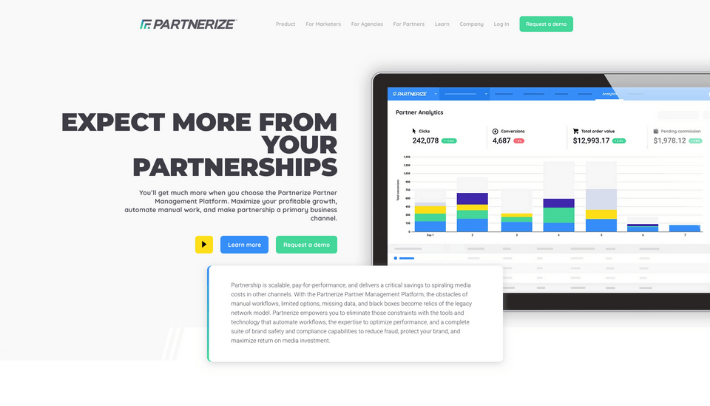 Create a publisher account with partnerize #
=> Click here to join Partnerize
Quick View: #
Services: automation, maximize performance, profitable growth
Industry working: travel, finance, retail.
Lomadee was founded in 2009 and is leading affiliate network in brazil. The stats says that Lomadee has registered 400k affiliates on their platform.
Accesstrade largest CPA affiliate marketing network in Japan & Southeastern Asia founded in 1999. It is now operated by Interspace Co,.Ltd. since 2001.
Accesstrade is working with over 8500 merchants and 550,000 publishers. Accesstrade supports over 130,000 websites across Southeast Asia, running more than 350 affiliate programs in the region.
Create a publisher account with Accesstrade affiliate network: #
⇒ Click here to sign up with the Accesstrade affiliate.
Quick View: #
Niche Products: e-commerce, retail, banking, and finance.
Payment Method: Wire transfer.
Minimum Payout: USD 50