In this information, we explain how the google Search engine works for your website.
★ Having this base awareness can help you fix crawling issues, get your pages indexed, and learn how to optimize your site's appearance on the Google Search engine result page.
★ Although your page might follow Google's guidelines and policies for site owners, it is not guaranteed that Google will crawl, index, or serve your page.
In this article, we are going to learn how to make your website more visible on the Google Search Engine Result Page (SERP)
If your website does not appear on the search engine result page: #
Not to worry! Google can index your website directly if it has not been discovered yet. Using Google Search Console, you can do this for free.
This video shows how to verify your site ownership in Google Search Console and activate the Search Console for your site by Daniel Waisberg. The individual verification methods are:
How to submit a Sitemap to Google Search Console (Step-by-Step) #
Create a sitemap #
What is an XML Sitemap? How do you create a sitemap? in WordPress
In this video, we explain why Google Search Console is a great free tool to help you make informed business decisions and maintain a positive online presence.
★ Using the URL Inspection tool, you can view detailed crawl, index, and serving information about your pages, directly from the Google search engine.
★ Enter a URL that you own to learn the last crawl date and status, any crawling or indexing errors, and the canonical URL for that page.
Daniel Waisberg goes over how to use the URL inspection tool in the Search Console. 
Determine how to find out the present index position of your pages, test a live URL, ask Google to crawl an exact page, and view comprehensive information about the page's loaded resources (and more)!
It doesn't assure that Google will download the sitemap or use the sitemap for crawling URLs on the site.
How to Connect Google Analytics 4 (GA4) with Google Search Console. #
Therefore, you will naturally import your search console data (queries, landing pages, and device categories) to the acquisition reports of Google Analytics 4.
In a nutshell
If you are considering making your website visible on the Google search engine result page, we hope that these few tips point you completely in the right order.
If you follow these tips that we have for you, then you will finally be able to make sure that your website appears under the top searches made on the Google search engine result page.
So, what are you waiting for? Get it right this time.

For Laraback products please prefer Below SEO settings
Admin panel #
Visit admin panel -> settings -> SEO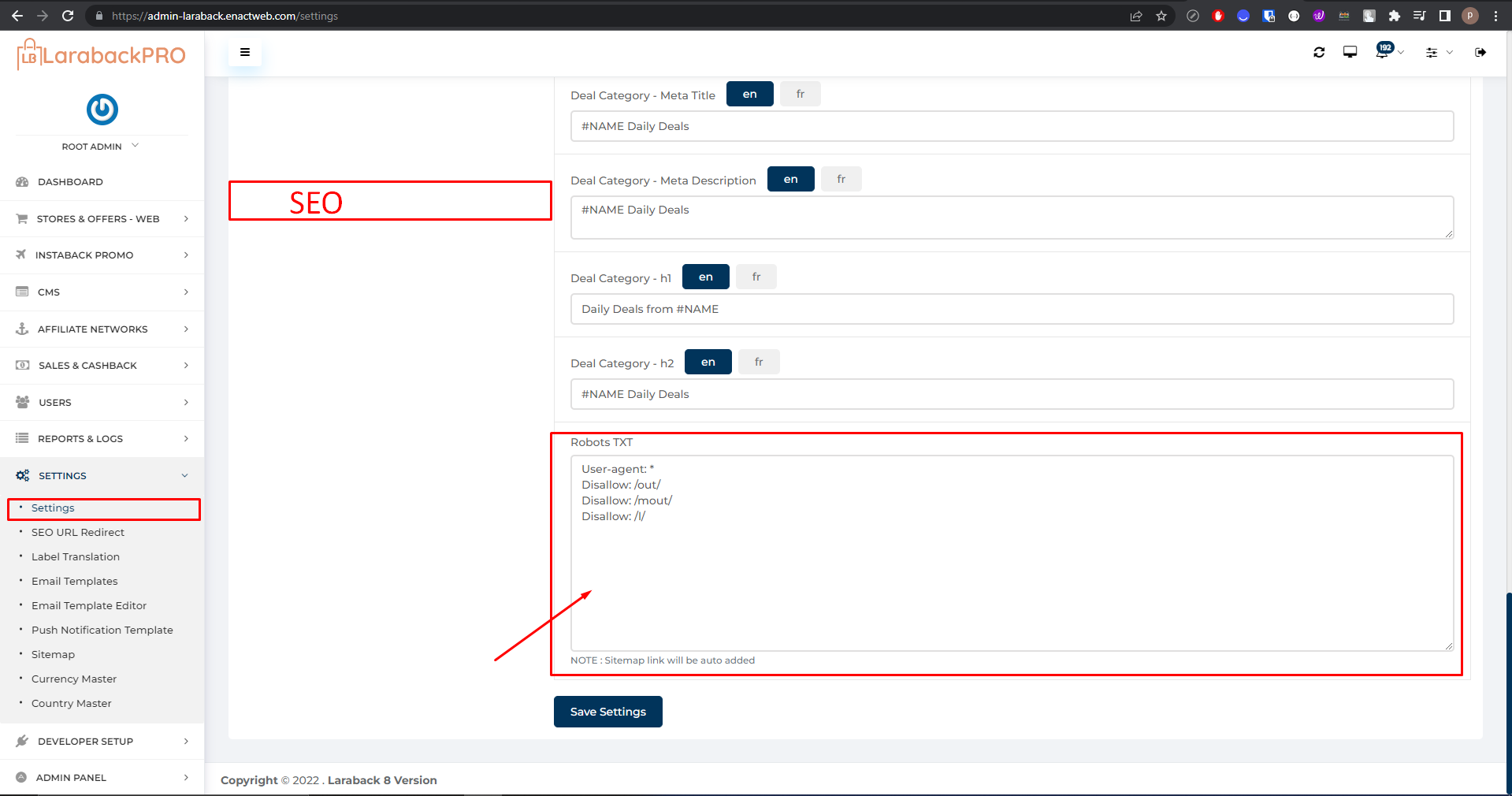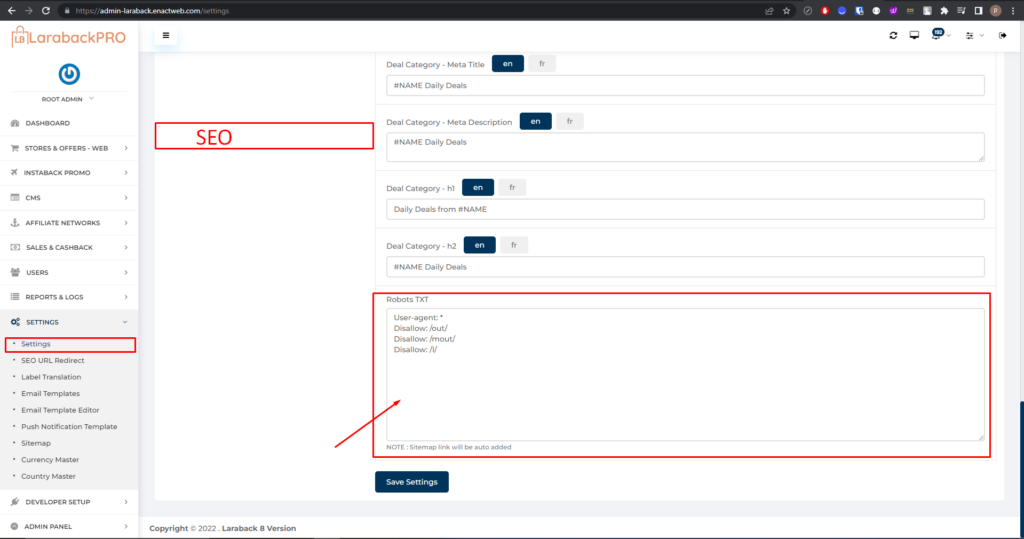 User-agent: *=>Here all user agents should be scrolled
Disallow: /out/=>store out a page from the web is not going to be scrolled
Disallow: /out/=> store out a page from App is not going to be scrolled
Disallow: /l/=>Share and earn a link is not going to be scrolled
Note:- Simply whichever link we do not want to scroll should be Disallow and by default sitemap pages are scrollable