Internet is more than a source of news, entertainment, games, and gossip. As the internet is taking over a big part of our life, more people are looking to make money online, start an online business, and increase the financial inflow or secondary income source.
Some people are even turning their part-time online income into a full-time income source. It takes time and lots of effort to be fully independent of online business. There is no magic to make money online unless scams or crimes. It won't take you in the long run so, it's definitely a no.
Are you looking to turn your passion into a money-making source, but not sure where to get started? I am going to discuss 7 realistic business ideas to make money online with ZERO or nominal investment. If you're going to earn money online, all you need is at least an Internet connection and a laptop or computer.
Let's get started.
1. Start a Blog (Nominal Investment) #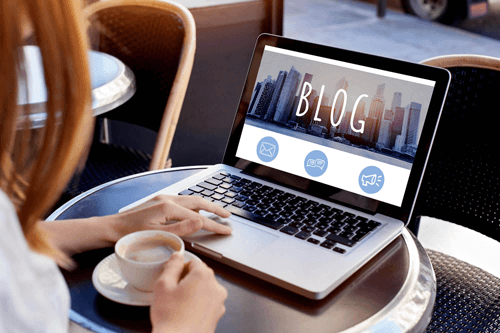 Starting a blog is one of the popular ways to earn money online. You can start your blog on any topic like hobbies, trending ideas, or something you're passionate about, but you may also want to consider a Profitable blog niche that has the potential to make money online.
There are 2 ways to start a blogging career. First, you can write for someone or you can start your own blog.
Even if you're writing for someone, then you can start with no cost, but if you're starting your own blog website then you should have a domain name and server hosting which you can get at a very reasonable cost.
What is the difference between writing for someone or write on your own blog?
If you're writing content for someone, then the website owner will pay you a single time, but if you start your own blog website then you maybe won't earn during the initial months but once you start making money, you will earn even when you are sleeping.
On the other hand, the traffic must be consistent, and the setup for your blog should be proper.
Writing for someone can also be a business. Once you get so many clients you can hire more content writers to fulfill your orders.
You can pay them a monthly salary or some % of income per blog. You can build your own team and write for others. However, most people want to build their own businesses os they start their own blog website.
How can you earn from the blog? #
You can monetize your blog with Google AdSense is what most people do. The ads will appear on your website and if someone clicks on those ads you will earn. You have to get approved for Google AdSense before start monetizing.
Another popular way to earn from a blog is Affiliate Marketing. If you're looking to write blogs about a product review or if you write blogs about the niche which includes products or related products (physical or digital any products), you can put affiliate links in your blog and if someone clicks and buy those products you will earn an affiliate commission.
There are many other ways to earn from a blog, I just talked about how the majority of people earn from blogs and start their blog business.
2. Start a YouTube Channel (ZERO Investment) #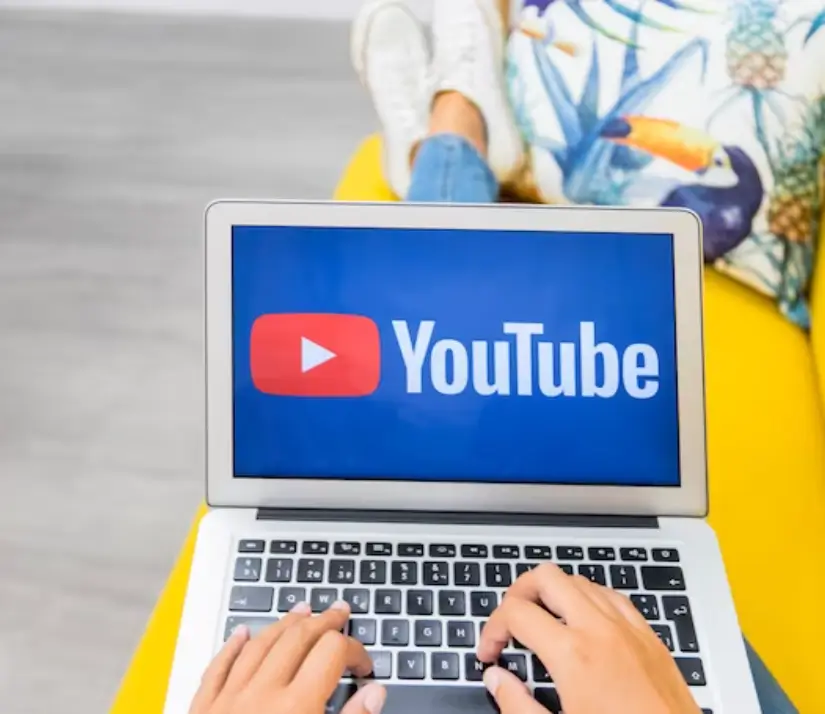 YouTube is the second largest search engine on the Internet. 300 hours of videos are uploaded on YouTube every minute and YouTube gets over 30 million visitors every day.
Doesn't it sound awesome?
If billions of people are spending time on YouTube it must have the opportunity to earn. If you're struggling to put your content in text or blog format, then you can make use of a camera, record your video and publish it on your YouTube Channel.
Note: Select a niche or topic which people are seeing a lot. Likewise, if it suits your passion, it's perfect.
I know some of you may be shy in front of the camera, but there are lots of YouTubers who are recording the screen or showing graphic presentations and earning well.
That's why you don't need to buy any high-resolution lens and camera to short videos. You can just it for free with screen recording tools and even if you have a laptop you can use the front camera to record yourself.
As in the blog, you have to monetize your YouTube channel to start earning from YouTube. After you get the required subscribers and views you will be approved for monetization.
You can also put affiliate links in the description of your topic or niche is about that product.
Note: Don't be spammy.
Make sure your voice and video quality are sufficiently audible and clear.
3. SELL Your Online Courses (Nominal Investment) #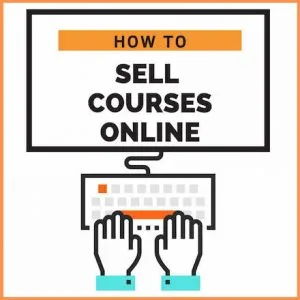 If you're experts in any subject or topic or industry, you can create courses and teach people online. It can be from cooking to coding and marketing.
The courses may include videos, PDF files, presentations, Sheets, etc. depending on your course and requirements.
There are many websites like Teachable, Udemy, etc. Where you can publish your courses and details, and if anyone buys you will get paid. You have to meet the requirements to be an instructor. Some platforms may ask for a demo, but if you're an expert you will crack it easily.
You can also advertise your course through YouTube Videos or Blogs. That will help people trust you more and awareness.
4. Earn Money Online with Affiliate Marketing (Affordable Investment) #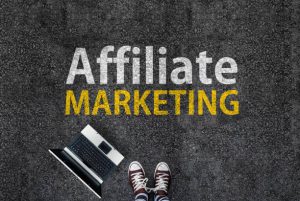 I have already discussed how you can earn with affiliate marketing in the blog business and YouTube channel. Let me tell you something unique and an emerging way to earn from affiliate marketing.
You probably have used cashback, coupons, and offer websites when shopping online. These Cashback coupon website owners earn with affiliate commission per sale.
They list down cashback, coupons, offers, and deals, which merchant (Amazon, Flipkart, etc.) provides a discount. People always looking to save money when shopping online from an E-commerce store.
They search for cashback coupon websites, click on such discount or cashback offers and they'll be redirected to an E-commerce website. If a customer makes a successful purchase the cashback website owner will get an affiliate commission for driving traffic to a merchant website.
These cashback websites are having thousands or some even have millions of traffic so even 2% – 5% commission on each sale will help them make thousands of dollars with every customer.
To launch your cashback start-up needs some investment which is affordable but trusts me, you will be able to generate a lot more than that with the cashback website.
There are lots of resources that can help you gain more knowledge about the affiliate cashback coupon industry and how to start a cashback coupon website.
5. Freelancing (ZERO Investment) #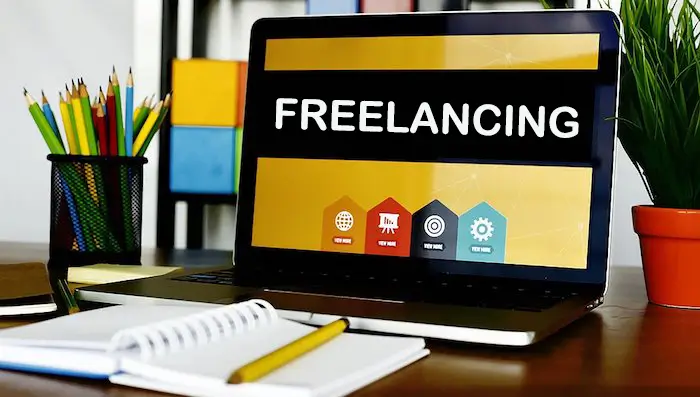 The fastest and the No investment method to earn money online is Freelancing. If you have any skills like writing, data entry, editing, video making, marketing, content creation, etc. you can start freelancing online.
All you need to do is create an account on freelancing websites like Upwork, Fiverr, Freelancing, etc. and fill in your personal details and your skill description.
Some categories require to complete the test so you can give online test which is very easy after you complete the test you will be eligible to serve people's needs.
Tips: Fill out your details in a very professional way, no need to fill in false details, and attach any certificate you have as per your skills or any portfolio or projects you served before.
There are generally 2 types of payout. Hourly-based and project-based. It is depending on your work. You can earn up to $5 – $50 per hour.
6. Start Your Online Store (Nominal Investment) #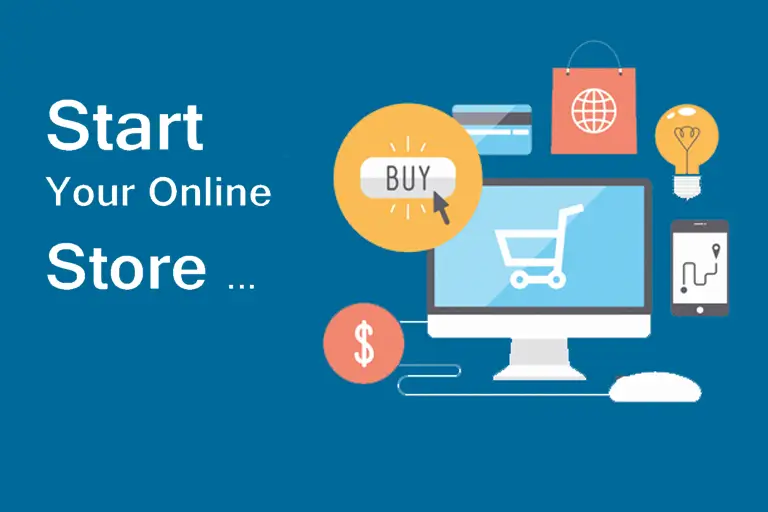 If you're looking to sell products online at an affordable cost and don't want to take care of inventory and shipping, then starting an online store can be your lucrative income source.
Shopify and WooCommerce stores are the most preferred to start an online store. You need to list the products you want to sell and focus more on marketing and driving traffic to your store.
The supplier will take care of inventory and shipping to your customers. This is essentially called "Dropshipping" where the supplier will ship the product instead of you.
Tips: When you select a product make sure that it is not banned in the country you sell. Avoid prohibited products.
7. Consulting (Zero Investment) #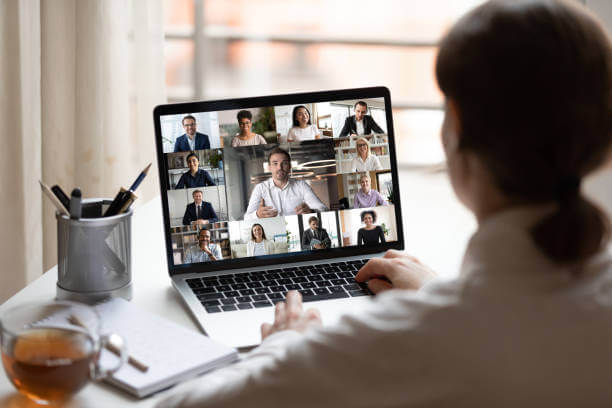 Consulting someone online isn't scary as it sounds like if you have never done before.
Think about it like you're calling a friend and advising them about their troubles. Just in the case of consulting, you have to be professional or technical in terms of business.
If you're an expert in any area like marketing, business professional, personal adviser or assistant, etc. you can reach people through various platforms like Clarity.fm, Comatch, etc. advise them and you'll get paid.
Even you can use tools like Skype and Webinar for better performance and personalization.
You might think that why anyone will take advice from you? You'll be surprised that many people need personalized or business advice. They search online more rather than waste their time finding experts online.
You can take this as an opportunity, satisfy and solve the problems of your clients, you will get more clients and you can even make it a full-time income source.
Time for an Action #
There are numerous other ways to make money online and utilize your skills into a full-time online business.
I just gave some free and Nominal investment business ideas that can help you increase cash inflow. Get prepare yourself to do hard work, no one becomes rich overnight.
There are thousands of success stories available of people who make money online to read and get inspiration but I wish you all to make your own story that people read and get inspired by you. But it's not going to happen unless you try.