Introduction: #
Improve your monitoring system and take your affiliate marketing operations to the next level. Find out how affiliate marketing may change your business as we give an exciting comparison between two titans of the sector, Voluum vs Affise. Get ready to see a dynamic display of cutting-edge features, amazing functions, and unmatched advantages that will boost your affiliate marketing efforts. This thorough comparison will arm you with the knowledge to make a confident choice and fly to success, whether you're a seasoned marketer or a novice in the industry. Prepare to enter the worlds of Voluum and Affise, where opportunities are unlimited and outcomes are amazing, as we set out on a path of development and optimization.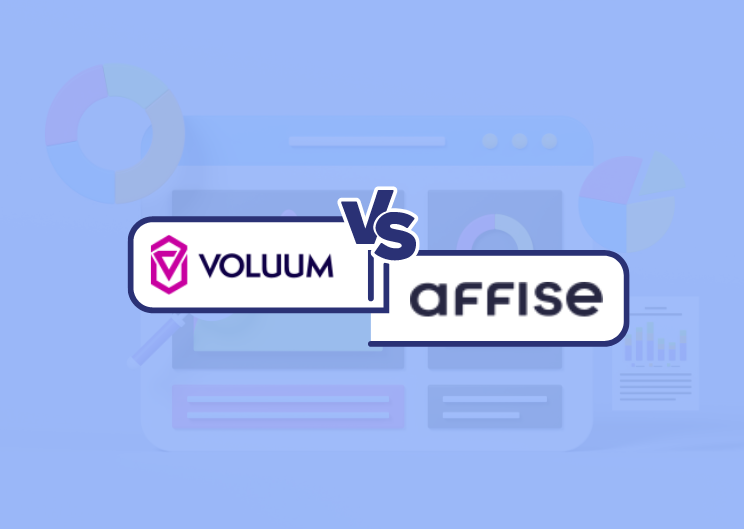 Voluum #
A cutting-edge, cloud-based affiliate tracking system, Voluum Affiliate is primarily focused on real-time statistics and AI-powered optimization. Its ad tracker prioritizes data protection and offers a wide range of ad types.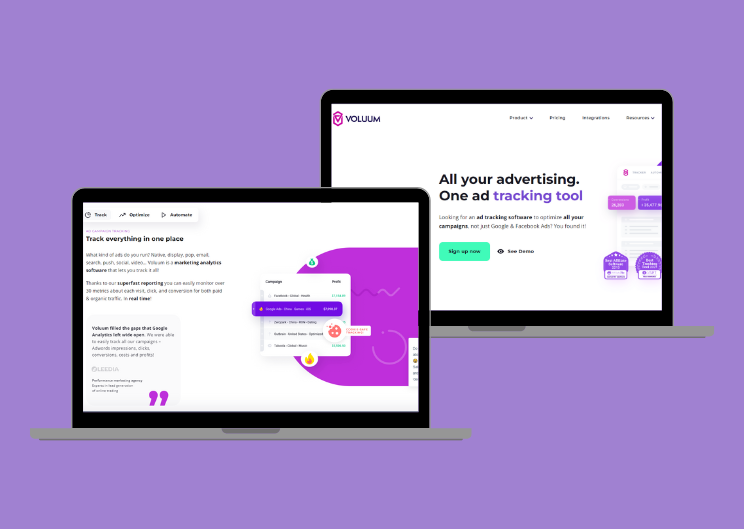 Pros #
🟢Advanced automation and tracking capabilities
🟢A variety of integrations
🟢An intuitive user interface
🟢A vibrant community
Cons #
🔴Can be complex for beginners
🔴Complex interface
🔴More expensive than the Affise affiliate program
Affise #
The Affise affiliate program is well known for its expertise in performance marketing. Its interface customization choices, automation features, and wide range of integration possibilities make it distinctive. Additionally, its pay-per-convert approach offers high conversion rate businesses a cost-effective alternative.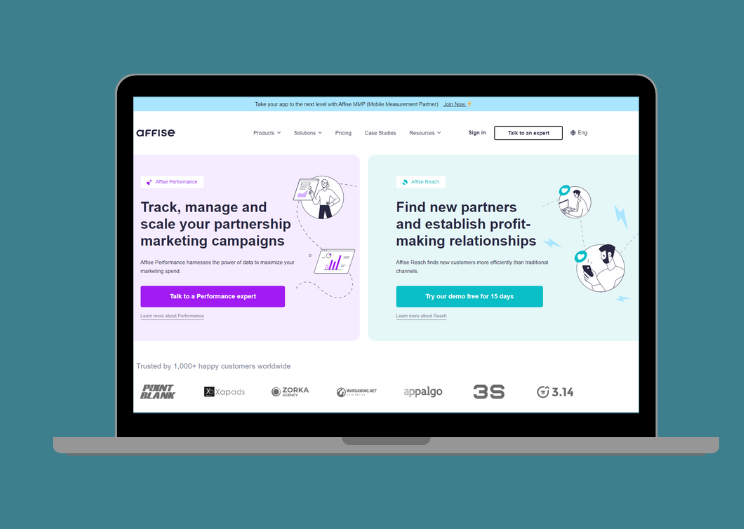 Pros #
🟢Advanced tracking capabilities for accurate performance measurement.
🟢Customizable affiliate dashboards for enhanced collaboration.
🟢Powerful automation tools to streamline campaign management.
🟢Real-time analytics and reporting for actionable insights.
Cons #
🔴The learning curve for beginners or those new to affiliate marketing.
🔴The pricing structure may not be suitable for all budgets.
🔴Limited integration options compared to some other platforms.
🔴Customer support could be improved.
Features Evaluation: Voluum vs. Affise Affiliate Program #
Voluum's affiliate claim to fame is its AI-driven traffic distribution system, designed to maximize campaign profitability. It also stands out with its in-depth reporting features, delivering granular data for precise campaign optimization.
In comparison, the Affise affiliate program wields an impressive arsenal of powerful automation tools and intelligent targeting capabilities, driving campaign efficiency to new heights. Its flexible and extensive API functionality makes it an adaptable choice for businesses across the spectrum.
Which Affiliate Tracking Platform Provides a More User-Friendly Experience? #
User experience is key when it comes to choosing an affiliate tracking system. Voluum shines with its clean, intuitive interface, facilitating seamless navigation and campaign management.
Voluum alternative i.e Affise matches up well with a highly customizable dashboard that can be tailored to each user's preference, offering a user-friendly and personalized experience.
How Do Voluum and Affise Support Your Business's Growth? #
Voluum and Affise affiliate tracking tools support business growth through their scalable infrastructure, advanced analytics, and optimization capabilities. Both affiliate tracking tools offer flexible plans, automation tools, and integration capabilities to accommodate expanding affiliate marketing operations. Both tracking platform affiliates provide the necessary resources and features to drive growth and maximize campaign performance.
Voluum Affiliate is best for: #
Voluum the Affiliate Tracking System involves affiliate Networks, Performance Agencies, and Brands from iGaming, Travel, FinTech, and more.
Affise Affiliate is best for: #
Marketing attribution and affiliate tracking software for businesses of all sizes that enables them to track, manage, optimize, and scale ad campaigns.
Here is a table that summarizes the key differences between Voluum and Affise Affiliate Tracking System: #
Feature
Voluum
Affise
Pricing
Starts at $199 per month
Subscription-based pricing with various plans available.
Starts at $500 per month
Pay-per-conversion model based on successful conversions.
Scalability
Built to handle large volumes of data and traffic.
Accommodates growing campaigns and supports scalability.
Integration Capabilities
Integrates with various ad networks and traffic sources.
Offers integrations with third-party systems and tools.
Support
Round-the-clock support with email, live chat, and knowledge base.
24/7 technical support and dedicated account manager assistance.
Additional advantages provided by Voluum and Affise can strengthen your affiliate marketing efforts: #
Enhanced Transparency: Affise and Voluum both offer in-depth data regarding the effectiveness of your marketing efforts. You can pinpoint areas for improvement and maximize the impact of your marketing spending thanks to this openness.
Making Informed Decisions: With the thorough data and analytics provided by Voluum and Affise, you can make informed choices regarding your marketing tactics. You may uncover effective strategies and make the required modifications to produce better outcomes by analyzing the supplied insights.
Enhanced Efficiency: Voluum and Affise help you save time and money by automating a number of marketing campaign-related tasks. Increased efficiency results from this automation since it frees up valuable time that you can devote to other crucial areas of your company.
Utilizing these extra advantages will give your affiliate marketing campaigns a competitive edge. Your campaigns will be more effective and successful because Voluum and Affise provide you access to useful information, streamline your processes, and support wise decisions.
Conclusion #
Now is the time to embrace the opportunity and select the tracking system that best complements your idea. The right monitoring solution is available, whether you're an experienced marketer looking for sophisticated features or a novice wanting simplicity without sacrificing efficiency.
Which route will you ultimately choose? You get to make the choice. Make an informed decision and watch as the ideal affiliate monitoring system transforms your company into a world of unimaginable opportunities. Choose the Voluum affiliate program for cutting-edge AI-driven optimization and real-time statistics, or go with the Affise affiliate program for its configurable UI and affordable pay-per-conversion business model. Choose an affiliate tracking system that fits your requirements, spending limit, and growth objectives to get started on the road to affiliate marketing success.