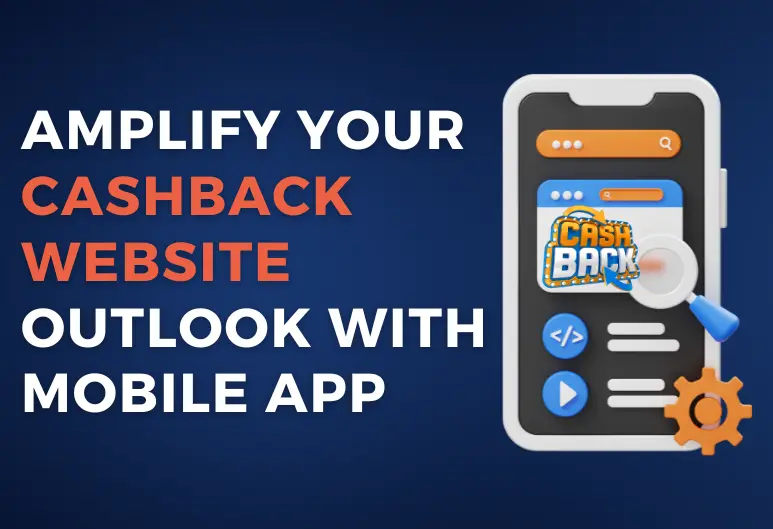 Reasons why the cashback website with mobile app is more effective? #
▶ Personalized content: #
Personalization is the direct approach to a winning sales pitch.
Users love personalized content. Users tend to surf more on the content related to them.
Personalization is about offering tailored communication to users based on their interests, location, usage behavior, culture, and more.
The mobile app makes it possible. Users can set their preferences at the beginning and see the content based on their interest or in the case of the cashback app they will only be able to see the offers and cashback specifically, they filtered out.
Filters are the major aspects of personalized content. Also, the Mobile app will observe the user's behavior and offer them recommendations based on their previous interest.
Personalized content makes a higher chance of conversions.
▶ Making use of Third-party App: #
Once the user clicks on the offer, they will be redirected to third-party apps. For example, Amazon Shopping app, Myntra app, Flipkart, etc.
Also, it helps in the "share and refers" option too. If a user wants to earn some cashback by sharing an offer or application then it can be easily done by WhatsApp, Telegram, Facebook, etc. Most people have such social media apps on their phones which makes the process faster.
Use of Payment methods like PayPal, Western Union, and Google Pay helps your users to transfer their cash back into their bank accounts.
Such third-party operations with cashback apps take just a few moments over websites. It is faster and makes your user experience much better.
▶ Push Notifications and instant Updates #
The majority of the people are always having Mobile devices with them or in a pocket.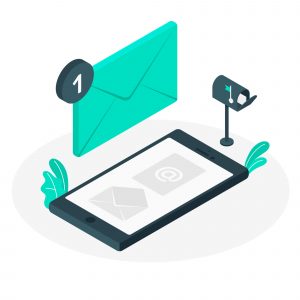 You must have noticed that your phone buzz sometimes with notifications from different applications about the latest updates, offers, or even from Google Play store about new application updates and many more. Such notifications are nothing but push notifications. "Push notifications" pop-ups even if you don't open an app. "In-app" notifications only pop up when you open a respective application.
Push notifications have an opening rate of 90% Their opening rate is 50% higher than that of email marketing. This is only a possible mobile app.
For the Cashback Mobile app, you can promote new offers, deals, limited-period cashback, and many more. Believe or not, push notification performs extremely well for cashback coupons, and instant deals.
you can also send regular updates via Play store, or iTunes store to your app via OTA, keeping it updated at all times with all the latest features and images, and product listings.
▶ Mobile apps are faster #
Mobile apps store all the data locally on your device. Retrieval of data happens in just seconds. In the case of mobile sites, all the data need to be fetched from the server which may take up to minutes too depending on the networks.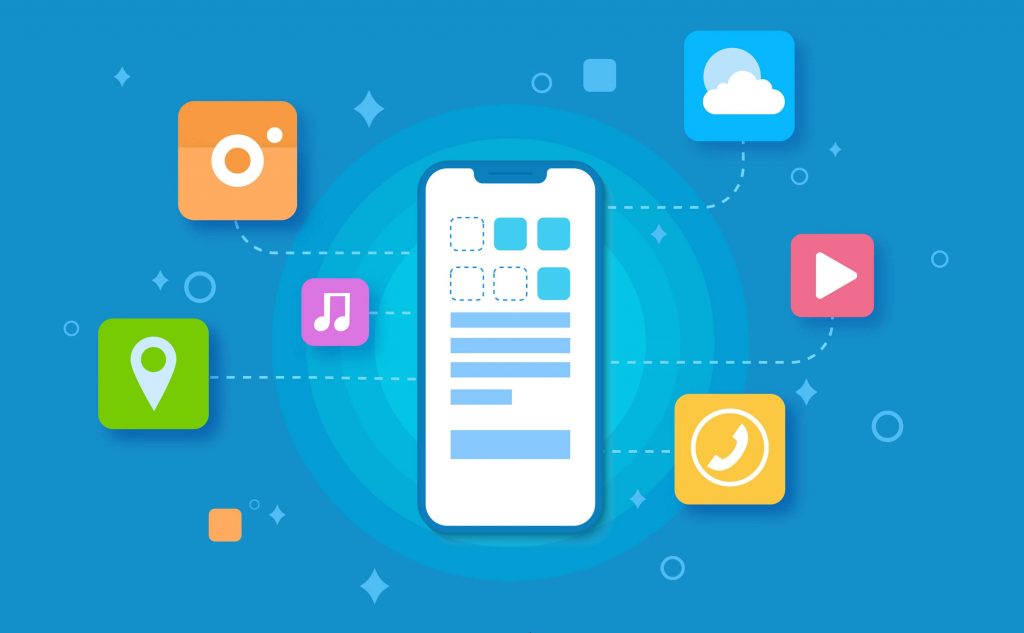 The main reason why Mobile apps are 1.5 times faster than mobile-site is apps are developed using a framework that is also 5 times faster than any JavaScript code runs the mobile sites.
▶ Brand Presence and Design #
Mobile usage is much more than any other device available. We can say that the average user spends almost every day on their mobile phone and apps installed.
It's a big opportunity for application owners to promote their brands. If a user is spending time on their application then definitely, he must be aware of the brand name and application but when the user isn't using the app is still reminded of the brand associated with the app.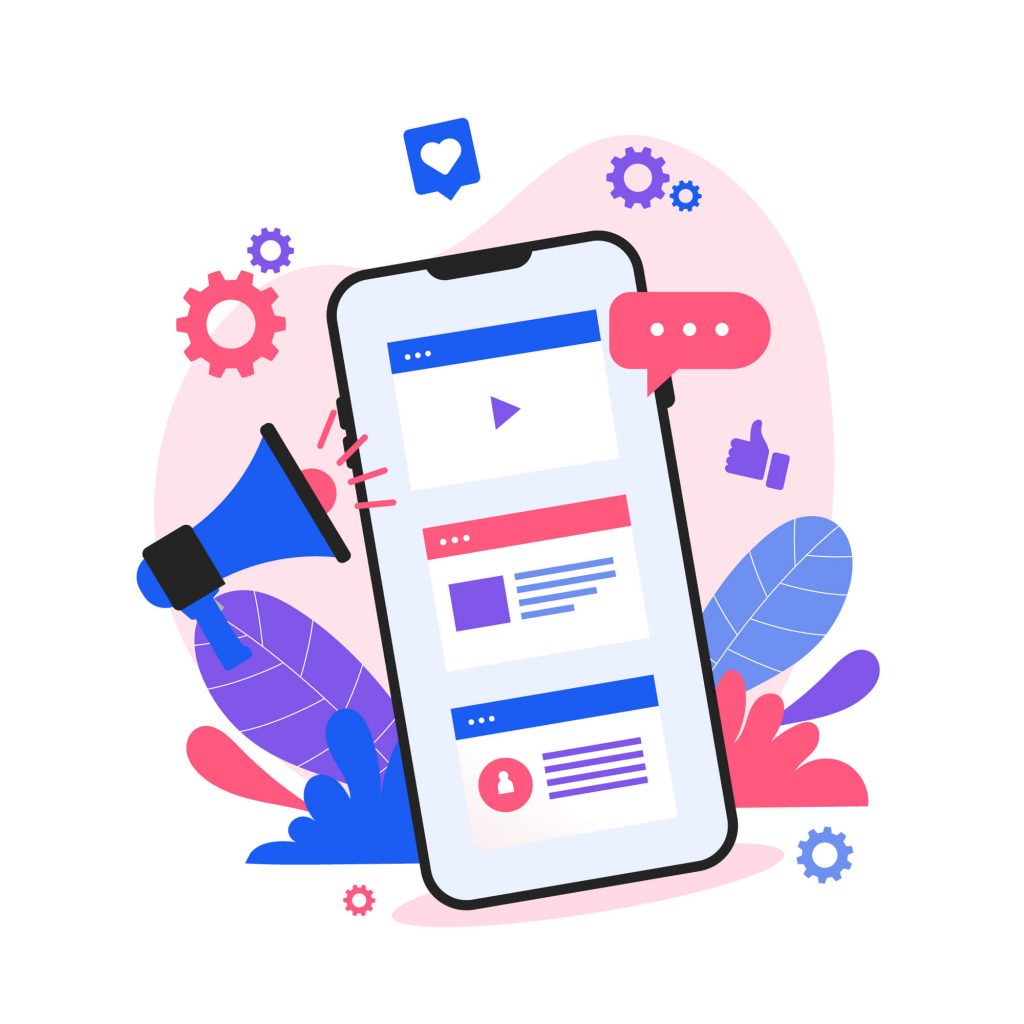 The icon or the app is like a small advertisement for the brand. Meanwhile, this helps influence a user's perception of a brand. An opportunity for Mobile application design with gestures can help user-friendliness. Support for having swipe, drag, double-tap, and more, each performing certain actions can increase a user's shopping experience.
These are the main reasons why the cashback app can be helpful to increase your sales and is more effective than mobile sites.
Let's discuss the benefits of having a Cashback Mobile app.
Benefits of Having a Cashback Mobile App #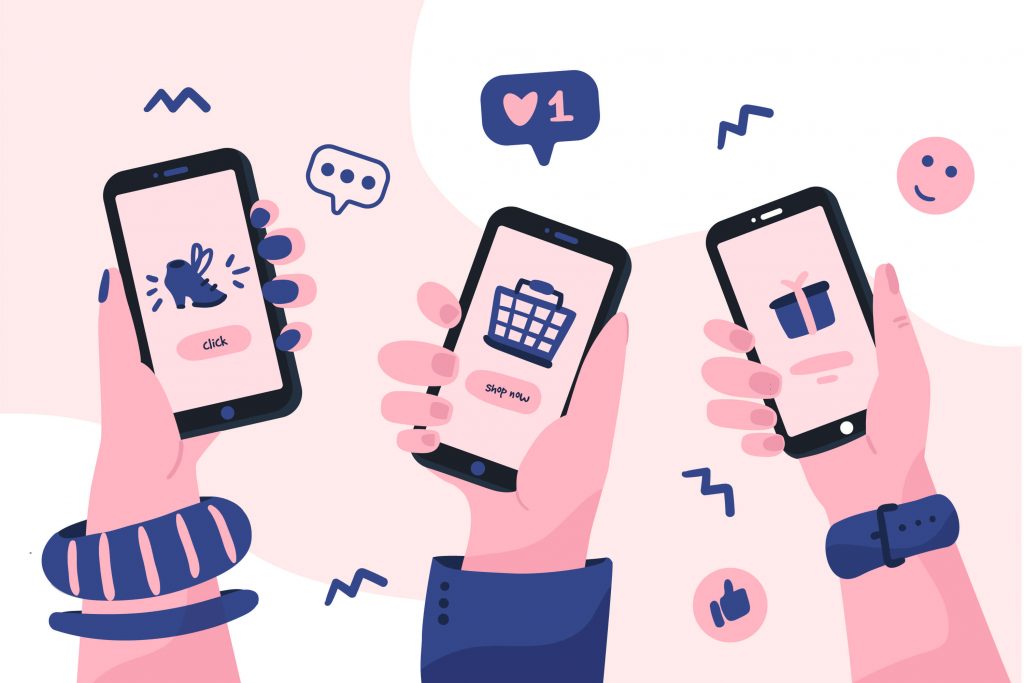 1. Customization: #
There are many Cashback app development companies providing app-only solutions that are easily customizable. You can manage all options from the intuitive admin CMS without any code encryption and reach out to millions of mobile users.
Even if you have your cashback website running, you can still configure it with your app and make it run.
2. In-app login and logout options #
You can provide various login options through different apps. For example, Facebook, Google, and more. It's time-efficient and easy.
3. Auto-fill OTP and Coupon Code #
Users don't need to type OTP while login in or Signup. It will fill automatically and verify too. Users just need to allow permission to read text messages. Similarly, if he/she is availing to use the coupon and wants to redeem or apply, it will auto-fill the code with just one click.
4. Easy navigation #
The Hybrid Mobile application framework (React-Native) is used to build a full-fledged Mobile app and very elegant designs. It helps the user navigate through the whole app and explore various options easily including filters. The app works so fast as data are stored on a local device.
5. Refer and Earn feature to earn more Cashback #
Everyone has their friends and other contacts on their Mobile phones. If a Cashback app has referred and earned the facility, they can share via WhatsApp, Telegram, etc. same as the cashback website. You can make such conditions that on the first purchase of the referred person, the person who shared a link will get x amount of cashback.
6. Charity Cashback #
Users can help charity organizations by donating charity from the cashback they earned. This can be a unique feature that most Cashback businesses don't have yet. This can be your unique and stand-out feature. Similarly, you can use it for your cashback website as well.
7. Personalization using GPS #
If the app is running in different countries then using GPS users will be able to see the current trends and offers as per their respective countries. Point to notice that most of the people follow the native trends. The use of GPS is easier with Mobile phones. Every smartphone has a GPS system or app by default.
8. Missing cashback and complaining about phone calls/Emails #
If your business is proving a phone call facility for complaints or missing cashback then clicking on the phone number can make it easier than the website. Also, a query or complaint with the Gmail app is easier.
The ticket or missing cashback process is not that easy on the cashback website.
Remember that in this busy world, everyone is saving time and money. The more you make it easy for your user, the more likely to come back to your app and become your loyal customers.
The above list is the major benefit of having a mobile app. Apart from that, an app should have an elegant design, Multiple devices compatible, and performance-optimized with proper SEO.

What a decent Cashback app Should have? #
✔️ An app with Multiple screens with engaging layouts and content helps you get the attention of your users and improve session time.
✔️ The click-to-cashback flow is automated so that your maximum time is invested in business growth hacking.
✔️ Neat, clean, sorted user interface for all public and user pages.
✔️ Right from the log for clicks, cashback, bonuses, referral transactions, refers & earn to cashback payment requests, and missing cashback claim system, there's everything for users.
✔️ Keep engaged the users with targeted push notifications with special offers, their cashback transaction details, etc.
How to Start a Cashback Mobile App? #
If you're a developer then you know the hack and different platforms to build a full-fledged mobile app.
If you're not a developer and don't know the coding and all then there are some Cashback development company like EnactSoft that has gained lots of appreciation from successful entrepreneurs and established full-time running cashback business. You can opt EnactSoft for your development and take the specialist's advice from scratch to lifetime support.
EnactSoft's expert team understand the business very well and has deployed lots of projects apps (Android and iOS) and website solution (WordPress, PHP, Laravel) over 22+ countries.
Customized mobile app solutions for Android and iOS is one of the specialty of EnactSoft. The admin can easily manage everything from intuitive admin CMS without any coding encryption.
EnactSoft immersive and fully functional mobile app has: #
Elegant Design: Latest & trendy design keeping in mind the shopper audience only interacts with high-end user experience apps.
Check out EnactSoft's Mobile app design and layout here.
All-devices Compatible: The app is compatible with all devices with all the latest versions of Android & iOS with tested firmware compatibility.
Performance Optimized: The app consumes very little processor works at lower internet speed, and consumes less battery.
EnactSoft is working on using cutting-edge technology developed by Facebook namely React Native framework. It's connected with the website database by scalable API, such that users can access the data from any platform easily. Also, AngularJS, JavaScript, HTML, CSS.
So, even if you have a cashback website you can definitely opt for a cashback app to enhance your website outlook and you have all the functionalities to configure it with your website.
Features for professional Cashback Android and iOS app: #
Android Cashback Coupon App #
Highly Optimized for overall performance.
Elegantly displays cashback amount at the store & coupon level.
Clear listing of all the storefronts & categories on different pages.
Distinguish screens for How it works, Frequently Asked Questions, Refer & Earn Comparison.
Works in sync with the website/dashboard.
Push notifications
Social share at each coupon level.
Activity tracking in the dashboard.
Powerful global search.
Optimized for less battery consumption.
iOS Cashback Coupon App #
Highly Optimized for overall performance
The clean & sorted user interface
Elegantly displays cashback amount at the store & coupon level
A lot and lots of navigation filters are there for subcategories, brands, several payment modes, cities, locations, etc.
Neat listing of all stores & categories on separate pages
Top-performing offers on the banner
Powerful global search
Optimized for less battery consumption
Separate pages for How it Works, FAQ, Refer & Earn
Works in sync with website/dashboard
Push notification
Social share at each coupon level
Activity tracking in the dashboard
Admin Dashboard Features #
Ability to post stores, categories & coupons
Users management
CMS for informative pages
Analytics
Contact Us Request
Withdrawal requests management
Missing cashback ticket management
Various logs
API integration with affiliate networks
Banner slider configuration
Push notification
EnactSoft is providing integration of affiliate networks, Third-party platforms, Charity Cashback, and various Add-ons that enhanced your app performance.
EnactSoft is also rendering Cashback Browser Extension. It reminds customers to activate cashback every time they visit your partner merchant. It also automatically applies the coupons at checkout to offer the best discounts, thus improving the conversion rate for your business.
Get a Free Demo to get an idea of your future business cashback mobile app.
Contact at [email protected]