CouponORB
CouponORB – #1 WordPress based Multi-countries Coupon Theme

CouponORB is one of the firsts WordPress based affiliate coupon website theme using Gutenberg to create a layout for dynamic pages. Now you can create and customize the layout without writing a single line of the code. Launch the international coupon website with a country-specific portal for as many countries as you wish. Manage all the stores and offers from within ONE WordPress admin panel for all the countries.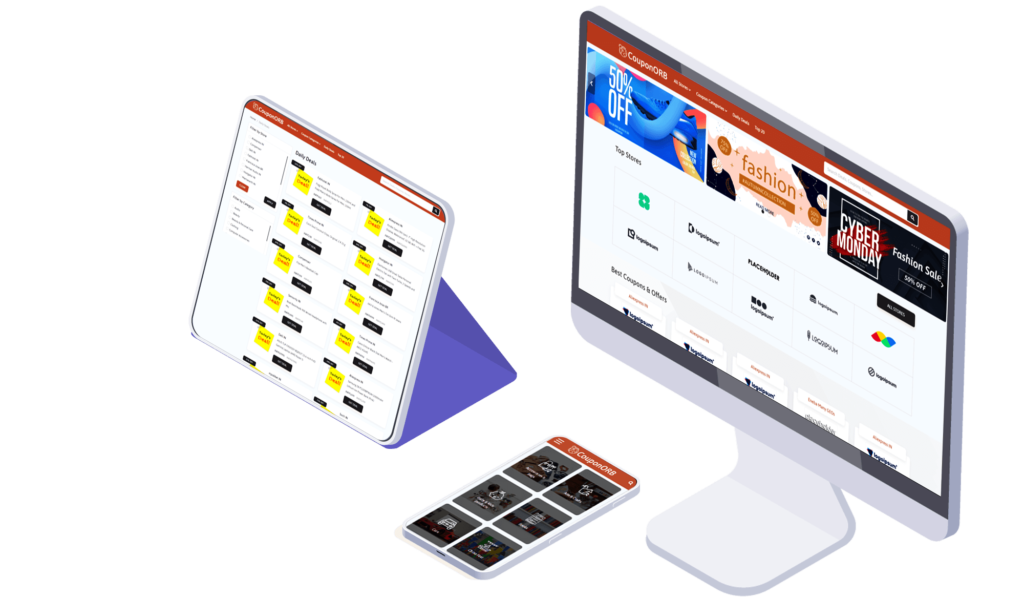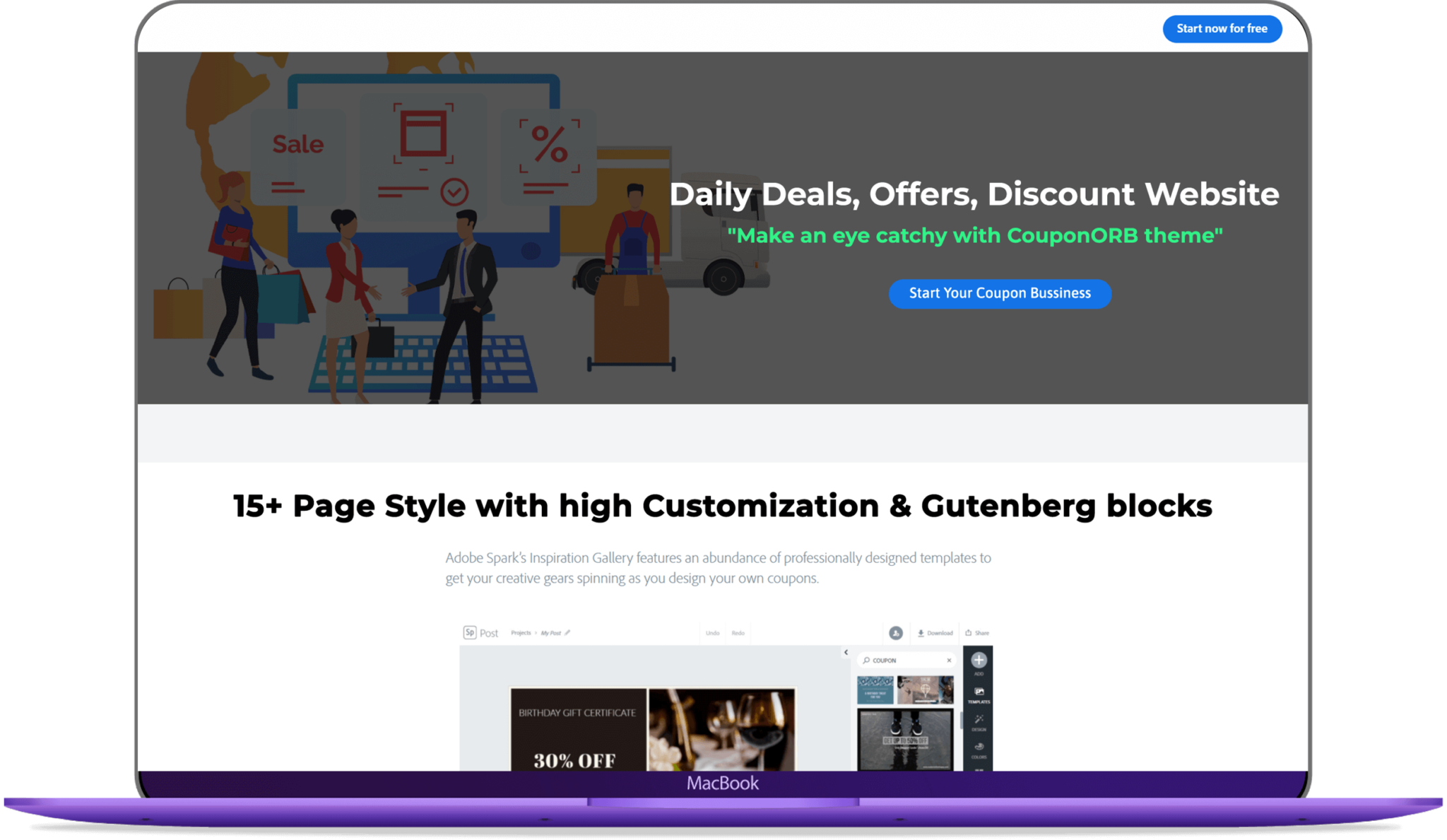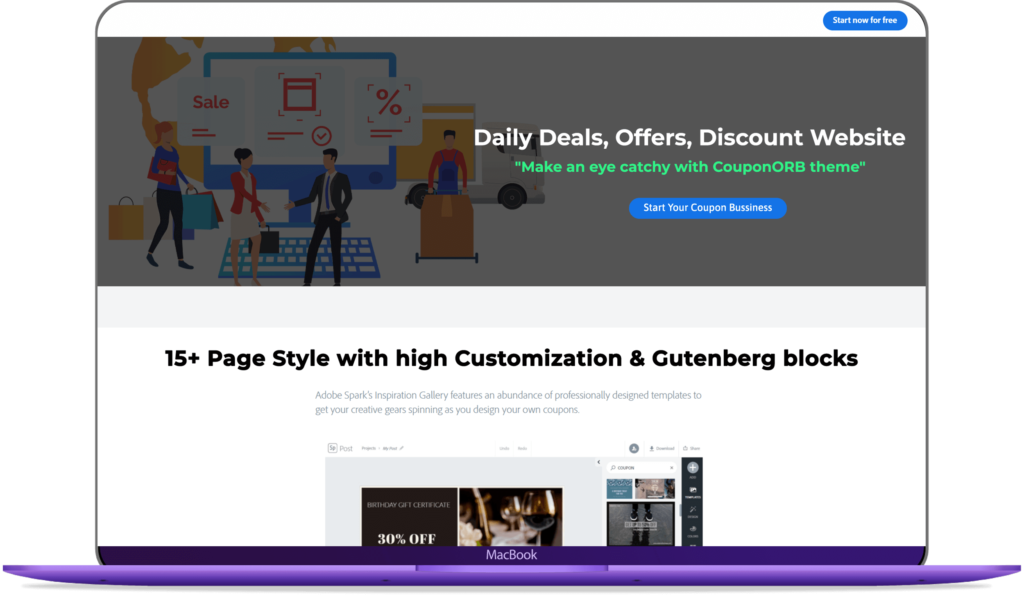 Coupon Website
Create your Coupon Website Today!

A great opportunity for an affiliate marketer to start your own coupon website and earn passively. Our coupon theme for WordPress will help you create an amazing coupon and deals website. Even you can create a daily deal website for your clients.
with CouponORB wp coupon theme, you have the independence to create, design, and manage your coupon website with Gutenberg WordPress as you want.
COUPONORB
Demo in Action

Demo speaks louder than words. Explore our fully-functional demo that helps you understand the system better. You can view multi-countries site, layouts, styles, widgets, coupons, offers, deals, store pages, festive page, email newsletter, top20 deals page, search, etc.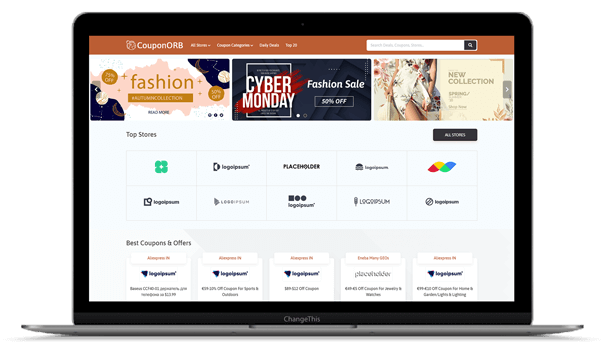 A Complete WP Coupon Theme Includes!
Other Additional Powerful Features of Wp Coupon theme
A complete WordPress Coupon Theme with all standard options, plugins, and features. CouponORB comes with lots of functionalities that are sufficient for any standard WordPress based coupon website.
Page Speed Perfomance
Pingdom Page Speed
Google Page Speed
GTmetrix Performance
Uptrends Page Speed
Simply Use Any WordPress Plugins you like
Our coupon theme WordPress is 100% compatible with all standard plugins available.
Frequently Asked Questions
CASHBACK
Other Business Solutions